This is a completely different country
This social media post about life in the late USSR helps to better understand where we find ourselves today.
The latest insane campaign to create some kind of children's organization has everyone and their mother cursing their childhoods as Young Pioneers. I won't do it. There was all kinds of stuff back then, both good and disgusting.
All these conversations about how the USSR is being reincarnated right now are utter horseshit. There's almost nothing now that resembles what I witnessed from my birth to 1991. This is a completely different country with a completely different state ideology.
Many of us were naive and lived a life of illusions. We were dazed and confused, sometimes dreadfully so, but we cheerfully scorned the authorities. Not in our wildest nightmares could we have imagined the insane public statements of support you see nowadays. Today's archaic cannibals were mostly hiding out in their caves back then. And there wasn't anything like today's monstrous inequality. Although the costs were terrible, there was actual social mobility in many respects.
Yes, we lived much more poorly than now. The economy was a ridiculous mess, and the whole country worked for the defense industry, and there was all kinds of insanity. But people wanted a peaceful life, not a great empire at any cost.
I wouldn't want to go back to the USSR for anything in the world. But what's been built over the past thirty years is worse, way worse.
Source: Nevoina ("No(t)war"), Telegram, 20 May 2022. Translated by the Fabulous AM
---
Students in Siberia have opened a 50-year-old time capsule containing a wish for peace and international friendship from their Soviet peers, local media reported Thursday.
The Soviet students' message of hope for a peaceful future was unearthed as Russia faces unprecedented economic and political isolation in the wake of its invasion of Ukraine.
To mark the 50th anniversary of the Soviet Union's founding, members of the Pioneers youth organization in the city of Novosibirsk sealed a time capsule in their school's walls in May 1972 — to be opened by future students after another 50 years.
Those same Soviet students, now well into adulthood, helped open the time capsule at a ceremony Thursday.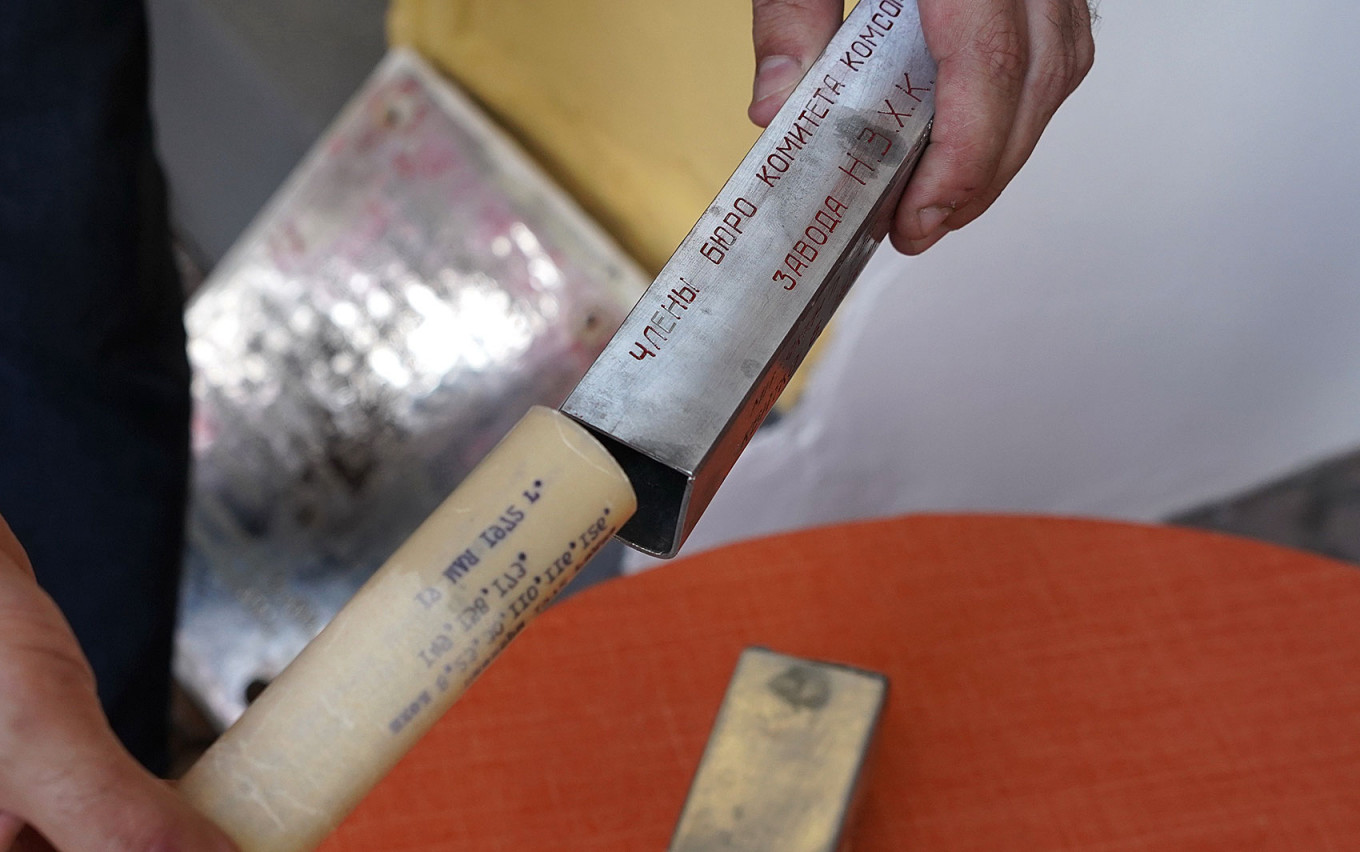 In a letter placed inside the time capsule, the Soviet middle schoolers recite the history of the Young Pioneers and boast of the engineering achievements of the U.S.S.R. before wishing their descendants peace and international cooperation.
"Life is so beautiful and amazing, and you have to make it even more wonderful, so don't waste your time. […] Live your life the same way that the bright sun shines on everyone, so that your thoughts and deeds warm and delight everyone," the message reads.
"May you have friends all over the world. May there always be peace!"
The letter's now-elderly authors read the message themselves on stage, Sibir Media reported.
Russia celebrated Thursday the one hundredth anniversary of the Young Pioneers — the Soviet youth organization whose members ranged from age 9 to 15 — with events including costumed parades and speeches at schools.
Source: "Siberian Students Uncover Soviet Peers' Wish for Peace in 50-Year-Old Time Capsule," Moscow Times, 20 May 2022.