A Voter's Strategy
Grigorii Golosov
Polit.ru
September 6, 2016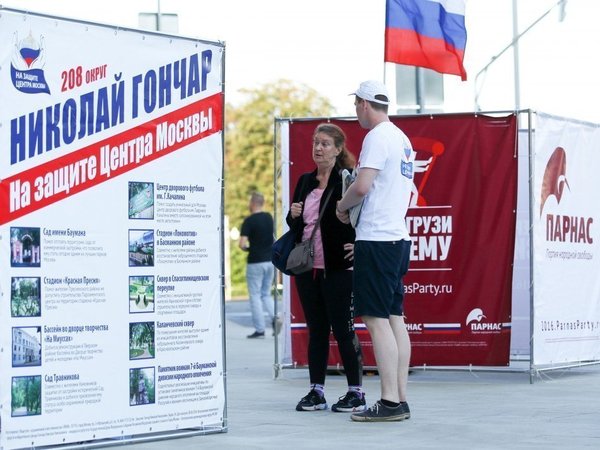 Compared with previous elections to the Duma, the parliamentary elections scheduled in Russia for September 18, 2016, have a number of peculiarities. And it is not only because the elections will be held under a mixed system, proportional and majoritarian simultaneously. The 2016 election campaign is different from all previous campaigns.
Grigorii Golosov, a political scientist and professor at the European University in St. Petersburg, talked to Polit.ru about the unusual aspects of the current election campaign, its likely outcome, and alternative scenarios and strategies that the politically active segment of society should keep in mind.
It is obvious what is unusual about these elections: they are taking place in September rather than December. They were not scheduled for September accidentally, of course, but to things easier for United Russia.
The election campaign has gone completely unnoticed. In addition, it is quite short compared with the campaigns we have had earlier. It is completely obvious [the regime] is counting on the fact that it will fail to catch voters' attention at all.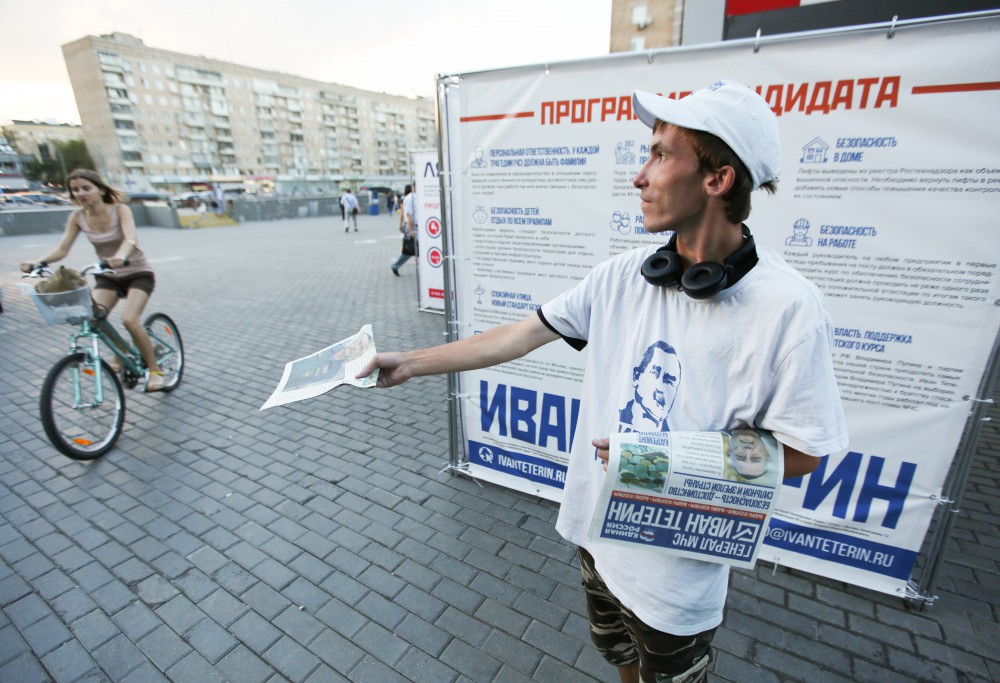 This means people are basically expected not to have political motivations to vote in these elections. What motivations could they have if they simply know nothing about the elections or who is running in them? This, in turn, means the people organizing the election campaign are counting on the fact that the bulk of voters will be people who are obliged to vote for one reason or other, or have a material stake in voting.
We essentially know what segments of the populace these are: employees of state-funded organizations; pensioners; and employees of certain major enterprises where management may be able to influence how they vote. Since their reasons for going to vote are so unpolitical, they will vote as they are told to vote, meaning for United Russia.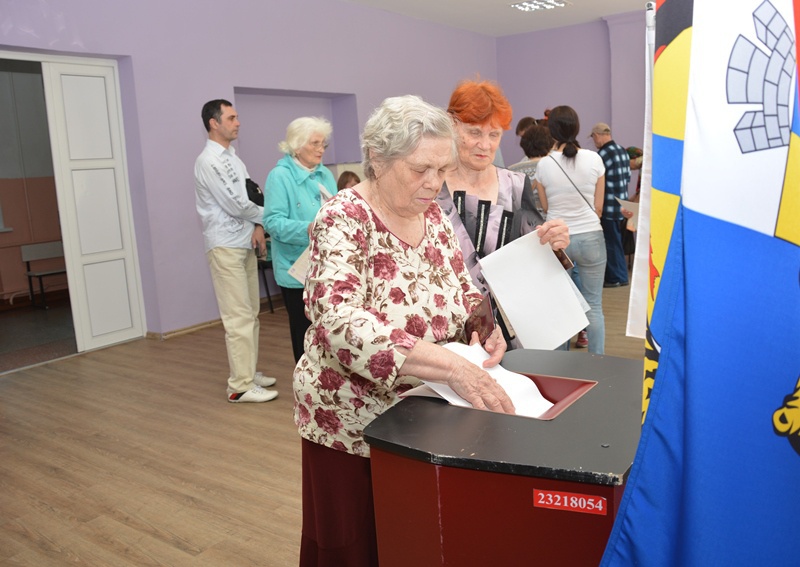 Given such a scenario, it follows that United Russia will receive a substantial majority. I think this year they won't go after the really big numbers that you can achieve only by falsifying the turnout. Probably, however, the optimal scenario for the authorities would involve United Russia's getting fifty to fifty-five percent of the proportional vote according to party lists.
In addition, it is already clear, given the fact that the electoral districts are mainly controlled by the regional authorities, that United Russia will also get an overwhelming majority of the seats in the [single-mandate] districts. Thus, in tandem with their numbers in the proportional voting part of the ballot, United Russia will again be able to control the Duma completely and reliably support the legislation drafted by the presidential administration and the government.
The alternative scenario would consist in more people coming out to vote, and some of them coming out for political reasons.
Frankly speaking, even those people who support Vladimir Putin have no particular political motivation to vote for United Russia, because Dmitry Medvedev is heading the party in these elections. He bears no responsibility for foreign policy, whose successes have been trumpeted constantly. Both Medvedev and United Russia are linked in voters' eyes with domestic policy and, thus, with the economic situation in Russia. A considerable part of Russian society now senses that it is getting worse.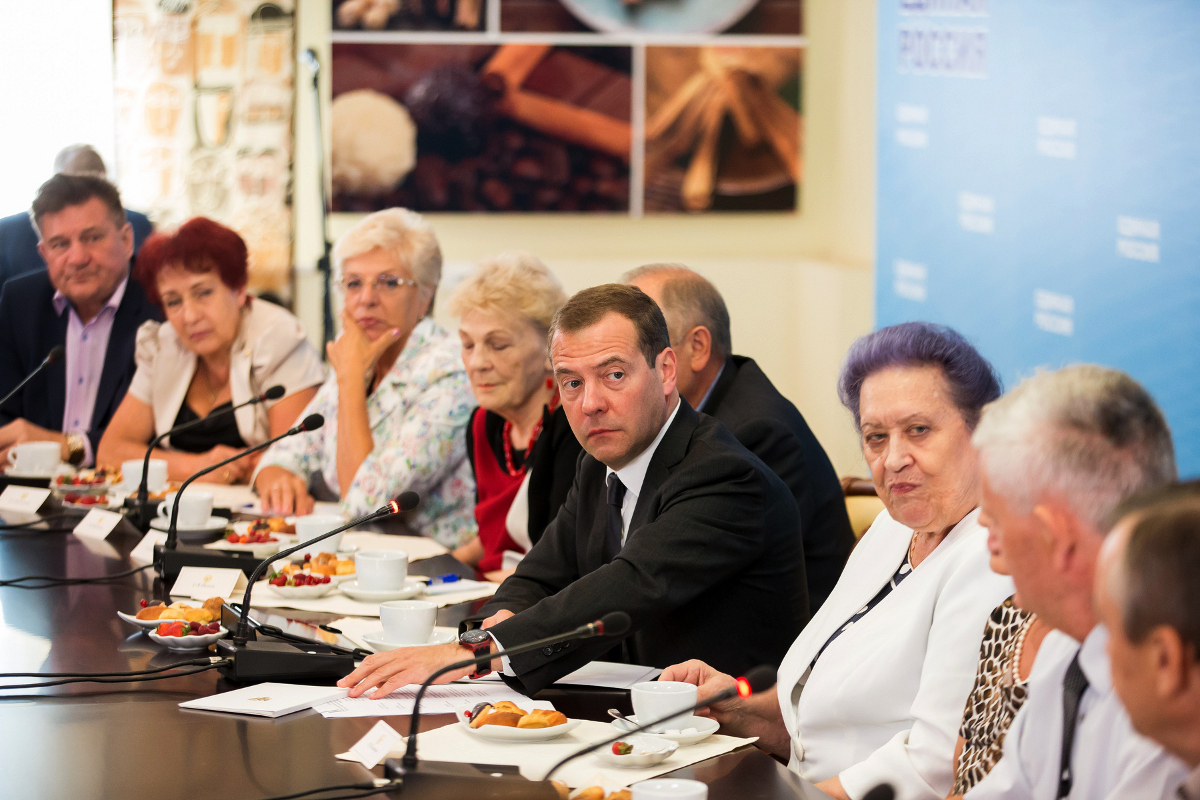 However, many parties involved in these elections exhibit no less loyalty to Putin and his foreign policies than United Russia does, and under these circumstances, politically motivated voters have no particular incentive to vote for the ruling party.
We should also not forget that support even for Putin's foreign policy is not universal in Russia, and pollsters have always recorded a fairly considerable group of people who do not support this policy in any way and oppose Putin. Strategically, the current election campaign is meant to discourage this segment of Russian voters from going out to vote at all. They have been sent a variety of signals to the effect that voting is pointless, the elections are pointless, and they had better stay home.
Will it work? It is quite likely that it will, and so I find United Russia's optimistic scenario more plausible. However, there will undoubtedly be a certain number of politically motivated voters turning out for the elections. How many votes the United Russia list will garner in proportional voting will depend on this number.
Regardless of the published opinion poll results, the spread could be quite wide. I would suggest somewhere between forty percent (in the event that the turnout of political motivated voters is quite high) and fifty-five percent. But this will have no significant impact on the makeup of the State Duma, because in any case it will be controlled through the single-mandate MPs.  Besides, many parties who might get votes from politically motivated voters are not likely to clear the five-percent barrier for entering the Duma.
However, precisely because the outcome of these elections are politically unimportant in terms of controlling the State Duma, they could be politically important as a demonstration of Russian society's attitude toward the authorities in general, meaning the attitude of its politically engaged segment. In this sense, I would argue opposition-minded voters should understand they can reduce United Russia's vote total, thus showing it does not enjoy unanimous support, or they can increase it by not coming out to vote.
What should they do if they do come out to vote?  If they do not dislike it intensely, they can vote for the party that has adopted a directly oppositional stance, i.e., for PARNAS. Or they can vote for a party that, while generally deferent to the authorities, exercises this deference in a particular way, i.e., for Yabloko.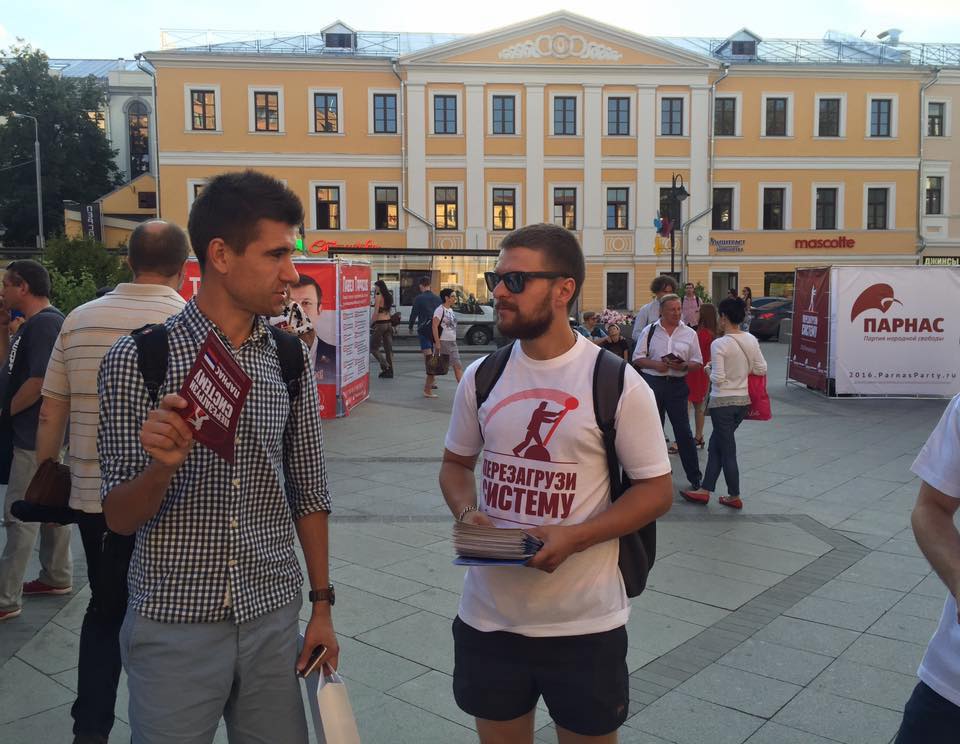 Taking into account what I have said about small parties not clearing the five-percent barrier, voters can, nevertheless, vote for the small parties. If, for whatever reason, they definitely do not feel like voting for either PARNAS or Yabloko, they can vote for other small parties, even if they do not particularly like them.
It would probably be pointless to vote for parties who have no chance of garnering votes, but there is a limited number of minor parties that have some chances. I would identify the Communists of Russia, the Pensioners Party, the Party of Growth, and, possibly, Motherland. I have mentioned Motherland partly because there is nationalist feeling within society, and party because they ended up in the first slot on the voting ballot. During the free elections that took place in Russia in the 1990s, first place in the voting ballot always gave the party listed there a palpable bonus of about one percent of the vote.
It is not a matter of whether these parties are decent or not. During these elections, if they espouse genuinely oppositional views, the strategy of politically motivated voters should be based not on facilitating a particular candidate's victory or impacting the breakdown of mandates. (From this point of view, it does not matter who gets into the Duma.) Their strategy should be based only on showing the policies now pursued by the Russian authorities do not enjoy unanimous support. And this can be achieved by doing what I have talked about.
Translated by the Russian Reader